You are viewing this special, private link because you are interested in more than a Disney Customer Service Keynote speech.
This is more detail than typical because this page is a phone call conversation typed out so you can engage with Jeff at your convenience.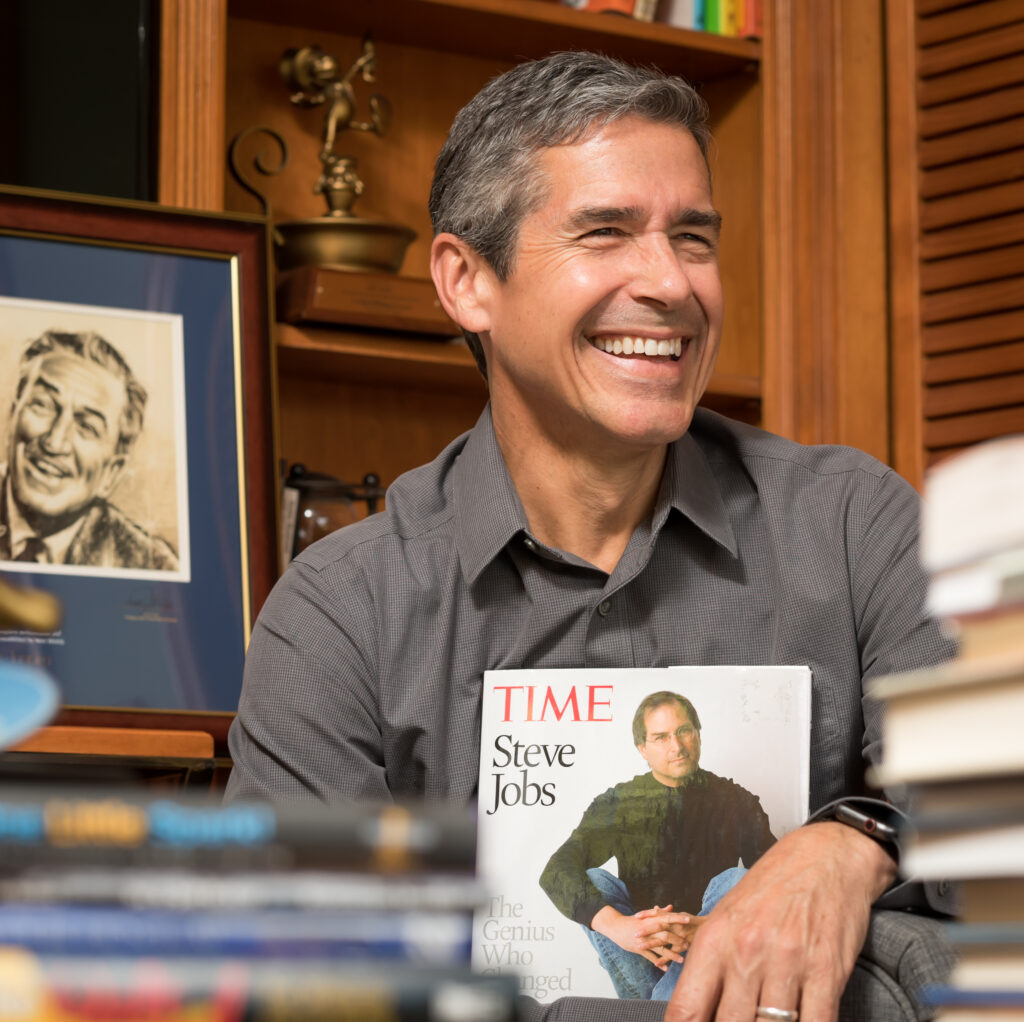 Jeff Noel's only goal is to help you reach yours…
To help you see a future that's not only better than now, but much better.
If you possess these three, consider this your lucky day:
Keen appreciation for Disney's world-class, time-tested business operations.
100% committed to investing time, money, and energy in your Organization.
Obsessed with continuous improvement and in passionate pursuit of Organizational Vibrancy.
Everything must make perfect sense so that no one is frustrated and disappointed. Clarity is power. Let's be clear about the financial cost…and once we're clear, the next step is obvious and easy…
Disney Keynote Speaking fees, terms, discounts (and some context):
In case it isn't obvious, Jeff is a high-priced Disney Keynote Speaker. What you may not know is compared to Disney Institute, Jeff's fees are a world-class bargain of a lifetime. And you almost certainly don't know this – Jeff was Disney Institute's most requested, highest-rated speaker.
Remarkably, Jeff publicly displays his Keynote fees. We have never seen another Disney Keynote Speaker site – or any speaker site for that matter – share their fees. Speakers Bureaus do it. But individual speaker sites do not. Why? Industry standard. Jeff wants you to know you always get his best price. Always transparent. Always fair. Always.
In fact, you determine your discount level. Starting at 20%, move it to 40% or for the hyper-ambitious, 50%. Keep that in mind as you review the fee schedule…
Fees:
Keynote $25k, no size limit
Half-day $32k, up to 20 ppl*
Full-day $39k, up to 20 ppl*
Two-days $78k, up to 20 ppl*
*Additional people may be added to half, full, and two-day sessions:
Half-day session, additional person fee $500
Full-day session, additional person fee $1,000
Two-day session, additional person fee $1,500
Terms

:
50% payment at signing, 50% 30 days out.
20% discount for 100% payment at signing
20% discount for bundling two to four sessions
10% additional discount for five or more sessions
It is possible to reduce fees by 50% following this strategy
Rescheduling is possible once contract is paid in full. Fees are non-refundable.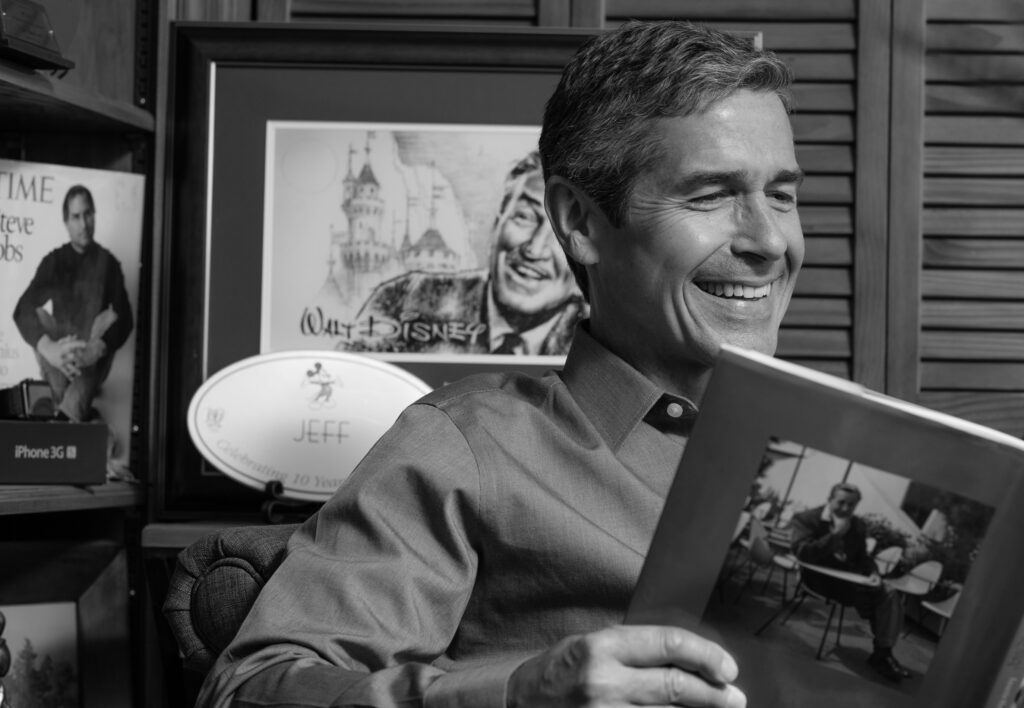 Clarity around Organizational Vibrancy Coaching:
Jeff's only goal is to see you reach yours.
Organizational Coaching is for access to Jeff, by anyone.
Using a gym personal trainer/client analogy, the trainer cannot do the reps. The trainer brings expertise, wisdom, and an "it" factor. The trainee does the reps.
Jeff is not an extra set of hands to do work someone else in your organization should be doing.
Jeff guides you and your teams with world-class wisdom, experience, and insights.
Jeff is Disney-equipped and Disney-experienced to guide you to Organizational Vibrancy.
30 years at Disney, including the final 15 at Disney Institute.
Jeff's wife Cheryl served 36 years as a Disney HR Executive.
Jeff has received both Walt Disney Lifetime Achievement Awards.
By the way, as a unique value proposition, Jeff has been inside 2,000 different organizations at various degrees of depth, from a keynote to multi-year cultural rebuilding. Field research at it's best.
Jeff teaches you how to fish, so you feed yourself.
Growth dilutes culture.
Discover how to scale operational excellence in the midst of growth with time-tested, world-class cultural blueprints.
Competitive immunity is achievable for any Executive or Company that is prepared to do one simple thing…
Over-focus on the same things you used to under-focus on or ignore.
.
Bonus: Boutique Organizational Coaching for discerning Executive:
Remember, up to 50% off is available to you…
Organizational Vibrancy Coaching – virtual, $16k/hr
Organizational Vibrancy Coaching – on-site, $24k/hr
Executive Vibrancy Coaching (virtual) $3.5k/hour
Executive Vibrancy Coaching (on-site) $5.25k/hour
Video recorded assets you keep, starts at $250k
Recommended engagement hierarchy:
To maximize exposure to, and readiness for, Organizational Vibrancy…
Disney Customer Service Keynote, for every employee
Disney's Leadership Chain of Excellence Keynote, for 5-10 C-Suite inner circle.
Disney's Organizational Vibrancy two-day engagement for all senior-level leaders.
Considerations and or assumptions:
The first two can happen in any order.
$10k of Leadership Chain of Excellence VIP Keynote fee will be credited to two-day engagement.
40% off Retail price is available for upfront purchase of two or more speaking engagements.
• • • • •
Revised: Jan 14, 2022 6am